The Inauguration Ceremony of the International Commercial Dispute Prevention and Settlement Organization (ICDPASO) was held in Beijing, People's Republic of China on 15 October 2020. Secretary-General of AALCO, H.E. Prof. Dr. Kennedy Gastorn was invited to deliver congratulatory remarks via video conferencing in the event.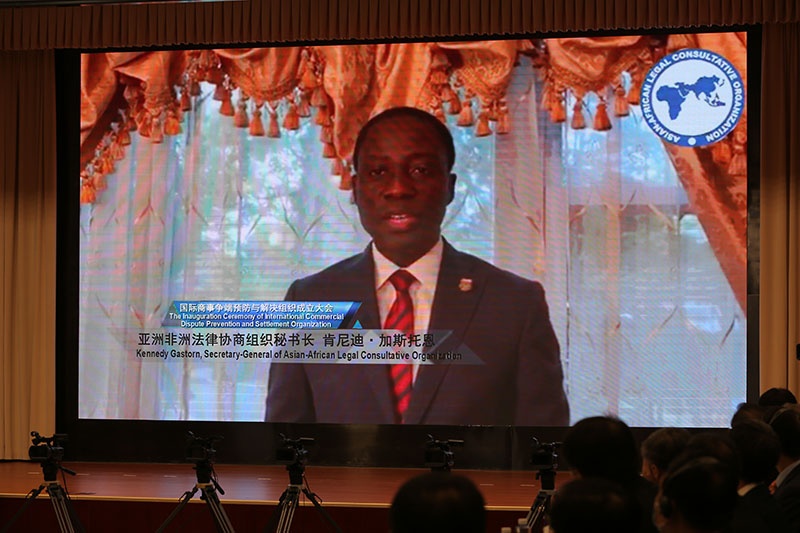 Secretary-General of AALCO, H.E. Prof. Dr. Kennedy Gastorn delivering congratulatory remarks
In the course of the congratulatory remarks the Secretary-General of AALCO, H.E. Prof. Dr. Kennedy Gastorn extended warm congratulations to its founders, and all those persons who have played an instrumental role in the establishment of the Organization. The need for multilateralism was emphasized in light of the present circumstances and contributory role that ICDPASO could play in its promotion was recognized. He stated that AALCO is willing to work together with ICDPASO to promote global commercial legal exchanges and cooperation, especially in the Asian-African business community, to create a convenient, fair and just business environment.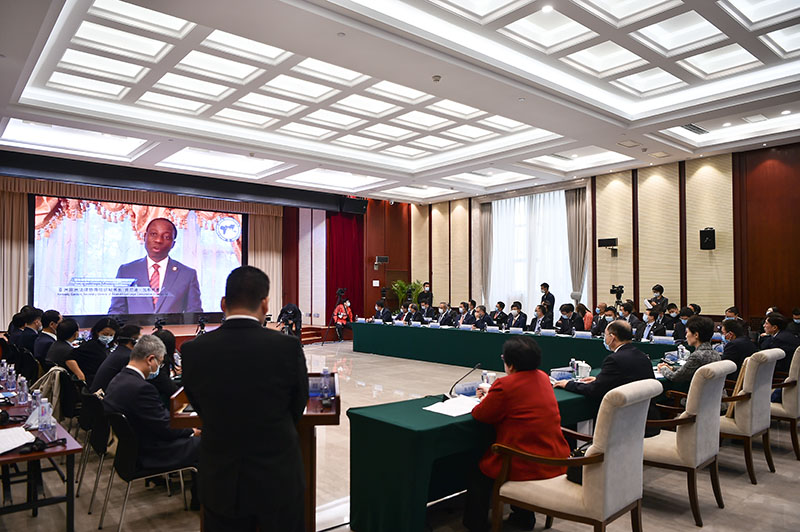 overall view of the event
Headquartered in Beijing, China, the newly established ICDPASO is an international non-governmental and non-profit organization jointly initiated and established by China Council for the Promotion of International Trade and China Chamber of International Commerce in cooperation with 45 business associations, legal service agencies and university think tanks from more than 20 countries & regions in Asia, Europe, Africa, North and South Americas on voluntary basis. In accordance with the concept of "Consultation, Contribution and Shared Benefits", ICDPASO is committed to resolving disputes in advance through dispute prevention and providing one-stop dispute resolution services for parties through diversified dispute resolution methods.