Dr. Kamalinne Pinitpuvadol, Secretary-General of AALCO participated in the 74th Session of the International Law Commission held in Geneva on 18th July 2023. He gave valuable insights into the views of the Member states of AALCO on the topics on the agenda of the ILC. The views were very well received by the ILC members. He also mentioned that AALCO, under its Statutes, is mandated to deliberate on the topics placed on the agenda of the ILC; hence AALCO looks forward to fostering deeper engagements with the ILC. He affirmed AALCO's earnest commitment to cooperate with the Commission and expressed his desire to strive for excellence in any future collaborative work.
During his visit to Geneva, the Secretary General had the opportunity to meet with the Bureau of the Commission wherein, he recalled the long standing relationship between ILC and AALCO and reiterated AALCO's consistent support to the Commission.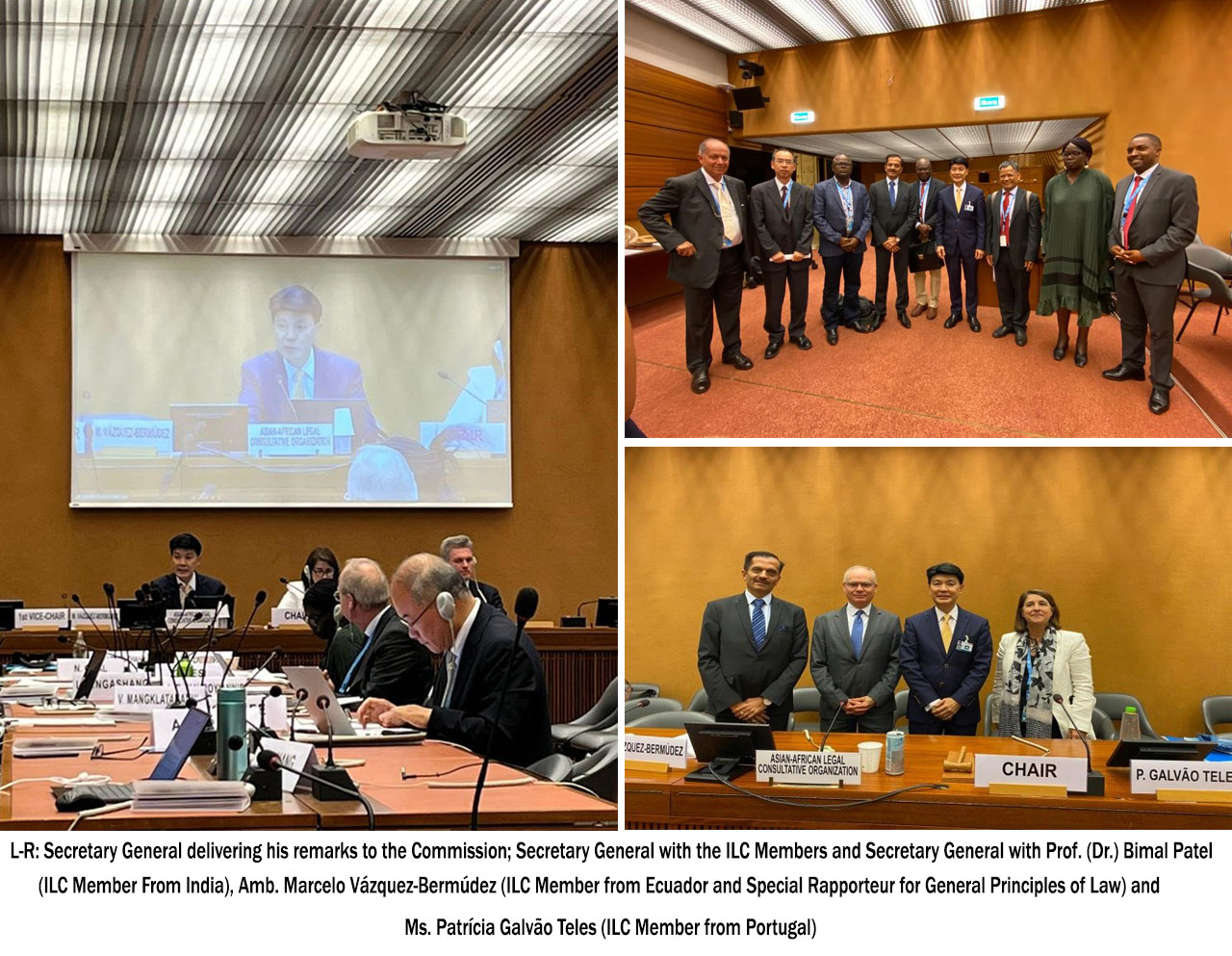 His full speech could be found at:
During the Secretary-General's visit to Geneva he also had the opportunity to pay a courtesy visit to the following: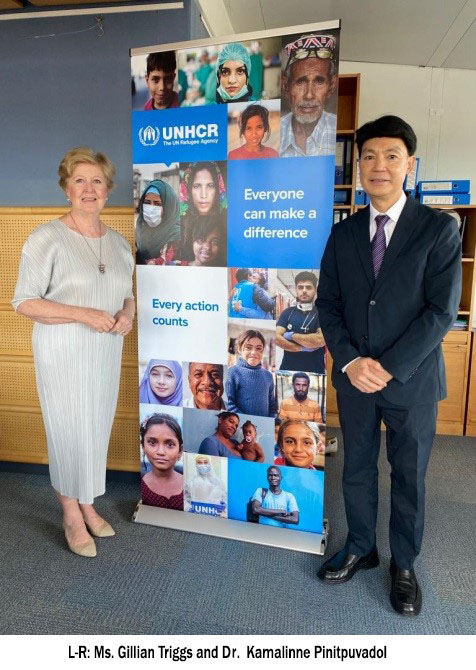 United Nations High Commission for Refugees (UNHCR): Ms. Gillian Triggs, Assistant High Commissioner for Protection in Geneva at the UNHCR Headquarters.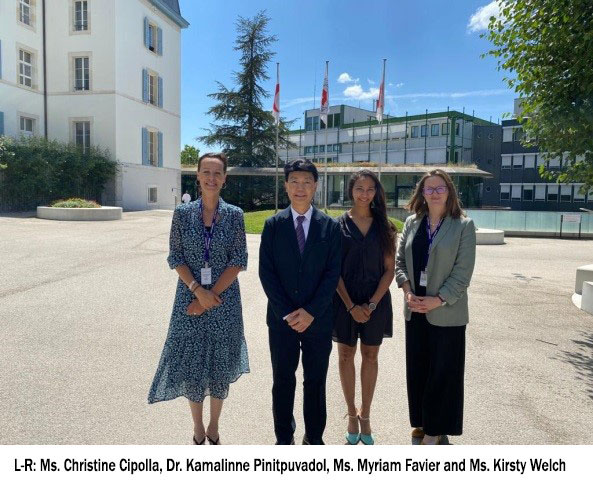 International Committee of the Red Cross (ICRC): Ms. Christine Cipolla, Regional Director for Asia and Pacific, Ms. Kirsty Welch, Legal Advisor and Ms. Myriam Favier, Operations coordinator at the ICRC Headquarters.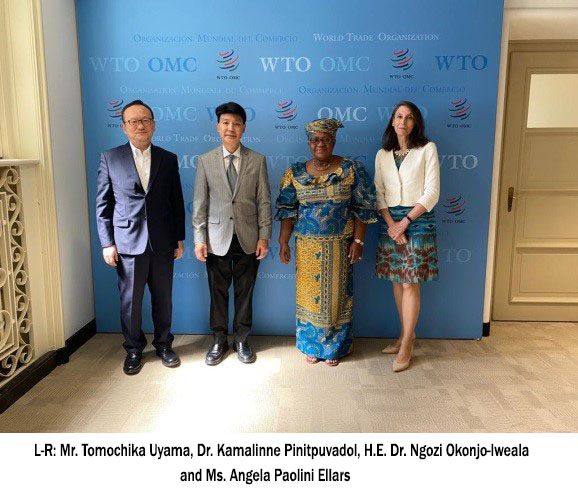 World Trade Organization (WTO): H.E. Dr. Ngozi Okonjo-Iweala, Director General of WTO, Ms. Angela Paolini Ellars, Deputy Director General and Mr. Tomochika Uyama, Senior Advisor to Director General at the WTO Headquarters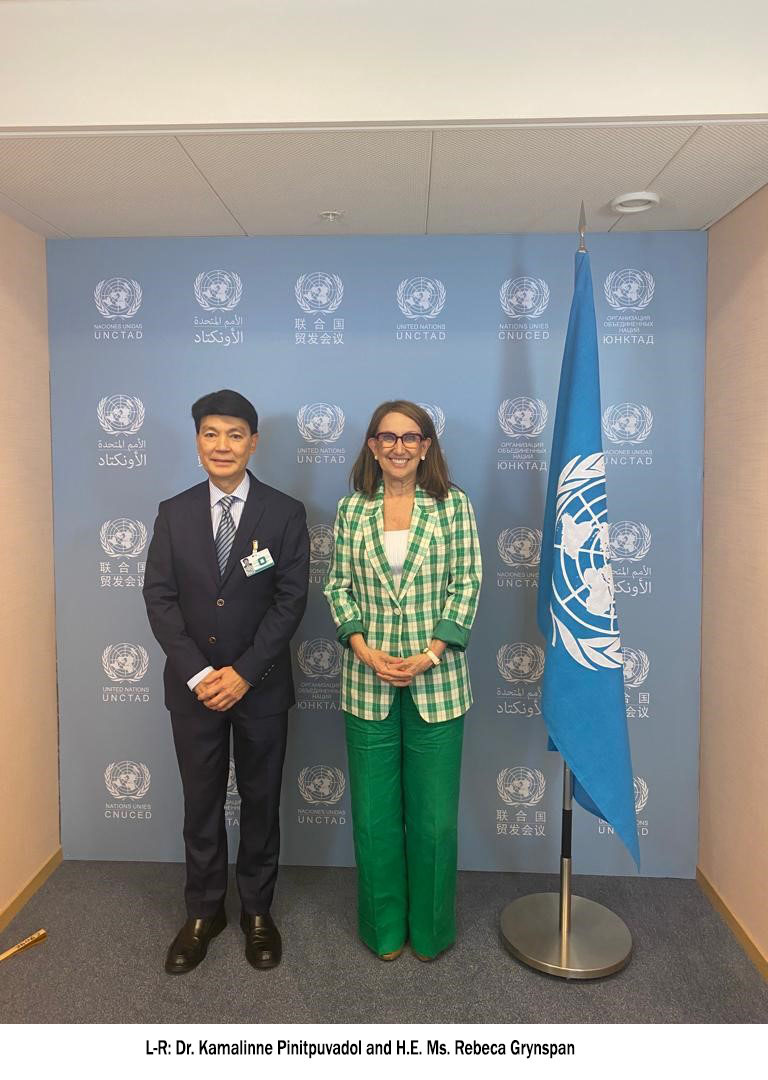 United Nations Conference on Trade and Development (UNCTAD): H.E. Ms. Rebeca Grynspan, Secretary General of the UNCTAD at the UNCTAD Headquarters