The AALCO Secretariat organized its first ever webinar on a topic newly taken up by the International Law Commission in its work programme. The four-hour webinar, titled "Rising Sea Levels and AALCO Member States: Perils and Protection under International Law" was held on 7 June 2022. The webinar witnessed the participation of a stellar array of panelists, who spoke on diverse aspects of the topic to an audience of 40 plus participants drawn from the Member States and the academia.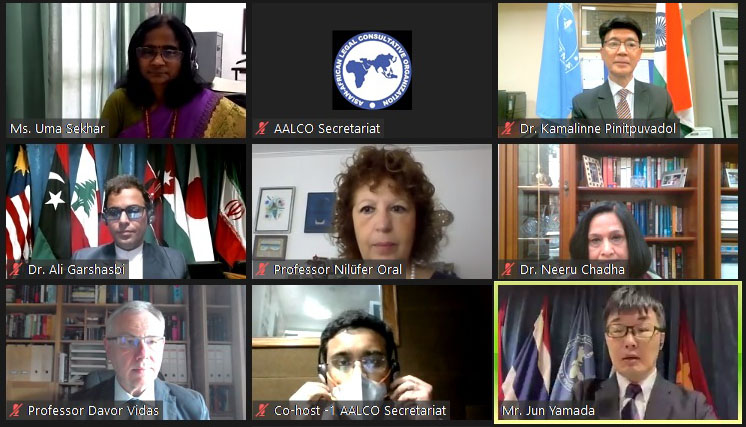 H.E. Dr. Kamalinne Pinitpuvadol, Secretary-General of AALCO, discussed in brief the nature of the threats posed by the sea-level rise, and furnished in detail the engagement of AALCO with this topic over the years. The efforts of the Secretariat in delving into a topic that would further facilitate the interaction between the ILC and AALCO were appreciated by Madam Uma Sekhar, Additional Secretary (L&T Division), Ministry of External Affairs of the Republic of India in her special remarks.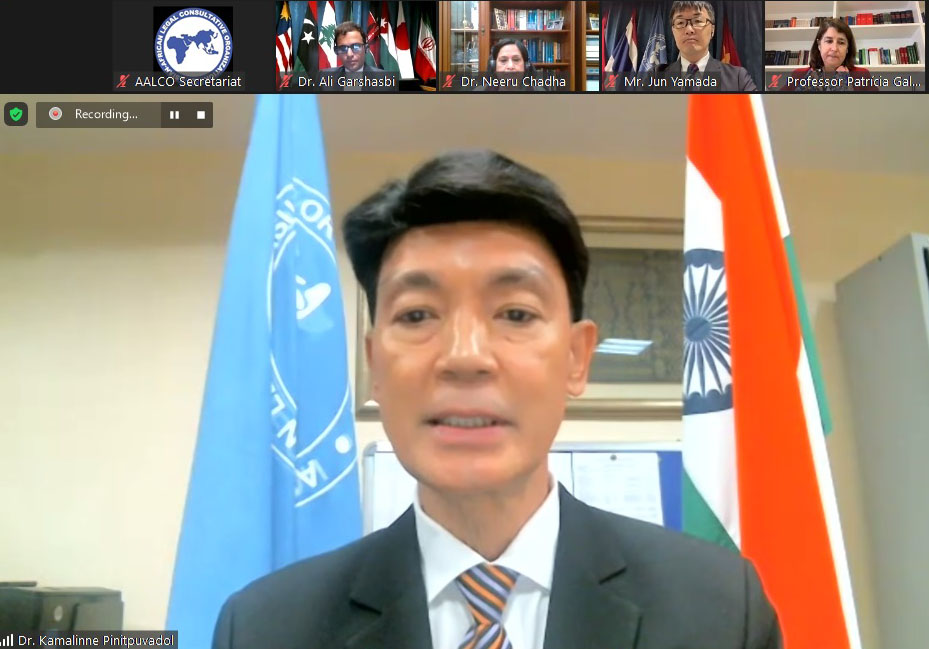 Law of the Sea issues and issues of statehood were discussed by Dr. Neeru Chadha, Judge of the International Tribunal for the Law of the Sea, and Ms. Christina Hioureas, Partner of the International Litigation and Arbitration Department & Chair of the UN Practice at Foley Hoag LLP, during the first session. The permanent or ambulatory nature of baselines, the maritime entitlements of an uninhabitable island, and status of maritime boundary delimitation agreements were deliberated upon.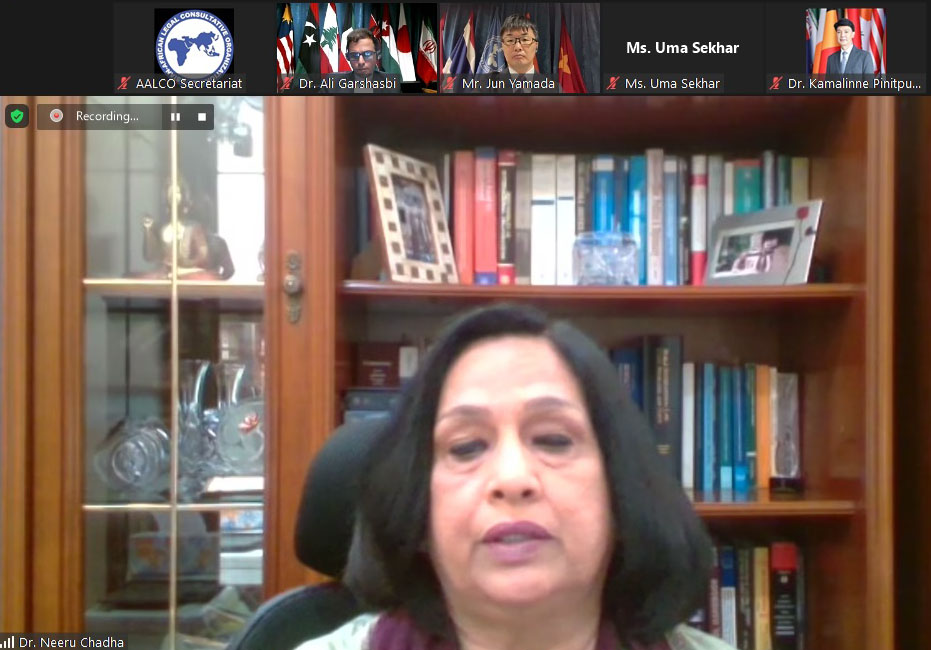 Discussions on the engagement of the ILC and the International Law Association with the topic were steered by the panelists Professor Nilüfer Oral, Member of the International Law Commission, and Professor Davor Vidas, Research Professor in International Law and Chair of ILA Committee on International Law and Sea-Level Rise. The speakers traced the past interactions and the future course of action of the two organizations vis-à-vis the topic respectively.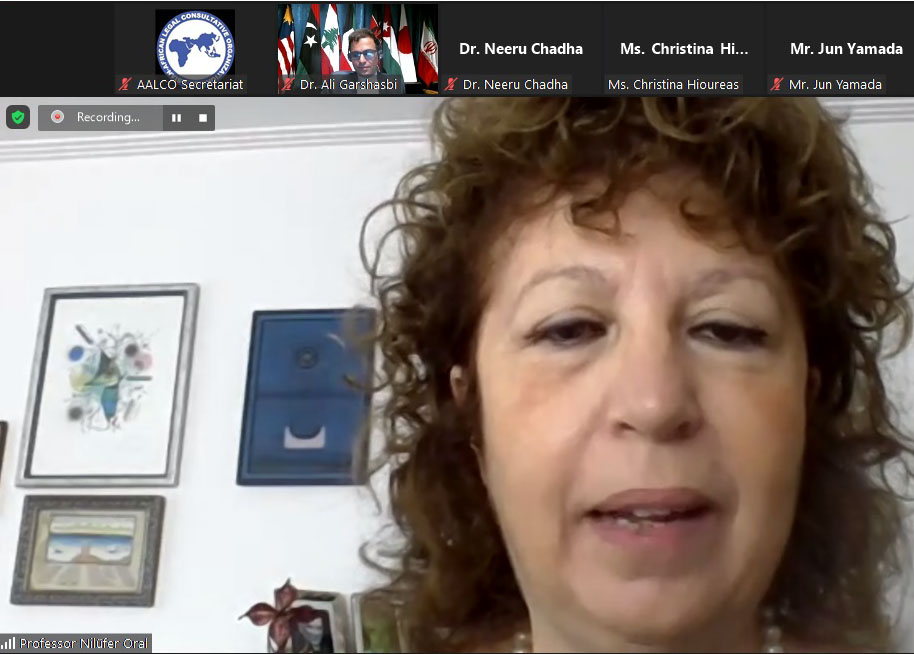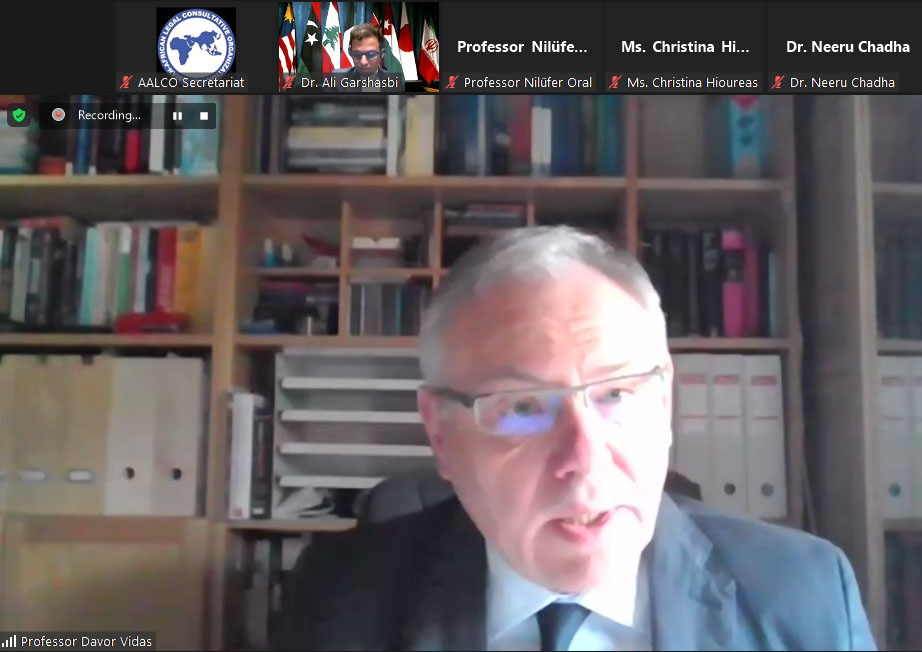 During the second session on protection of persons affected, Dr. Fatemeh Keyhanlou from Islamic Azad University (Karaj Branch-Iran) expounded upon rising sea levels and human displacement whilst enumerating the main consequences of rising sea levels on different generations of human rights. ILC Member, Professor Patrícia Galvão Teles in her presentation discussed the contours of the duties of non-affected States, particularly the duty of cooperation.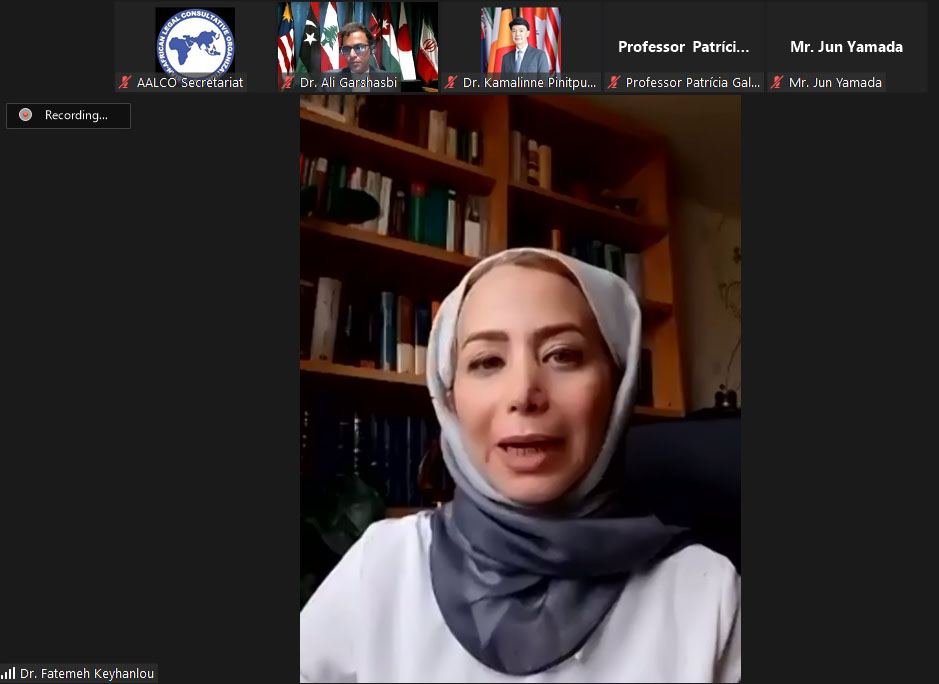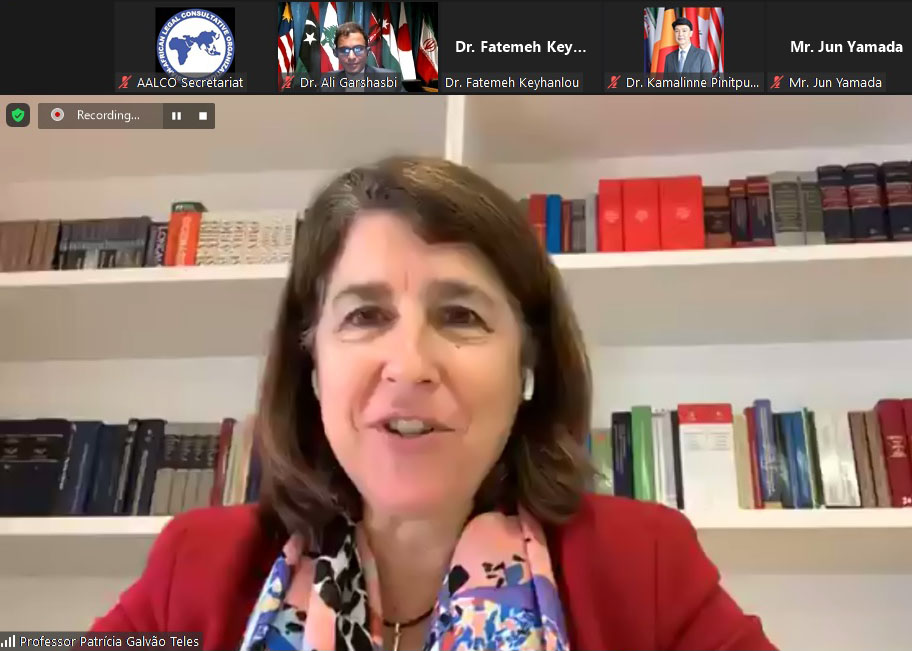 Pertinent questions were raised from the attendees, and the sessions were chaired by DSG Dr. Ali Garshasbi. The webinar was moderated by DSG Mr. Jun Yamada.